Assigning Licences
This step only applies to production orgs.
Before anything, you need to assign a licence to your user.
Setup
Go to Setup > Apps > Packaging > Installed Packages
On the row for Structur package, click "Manage Licences"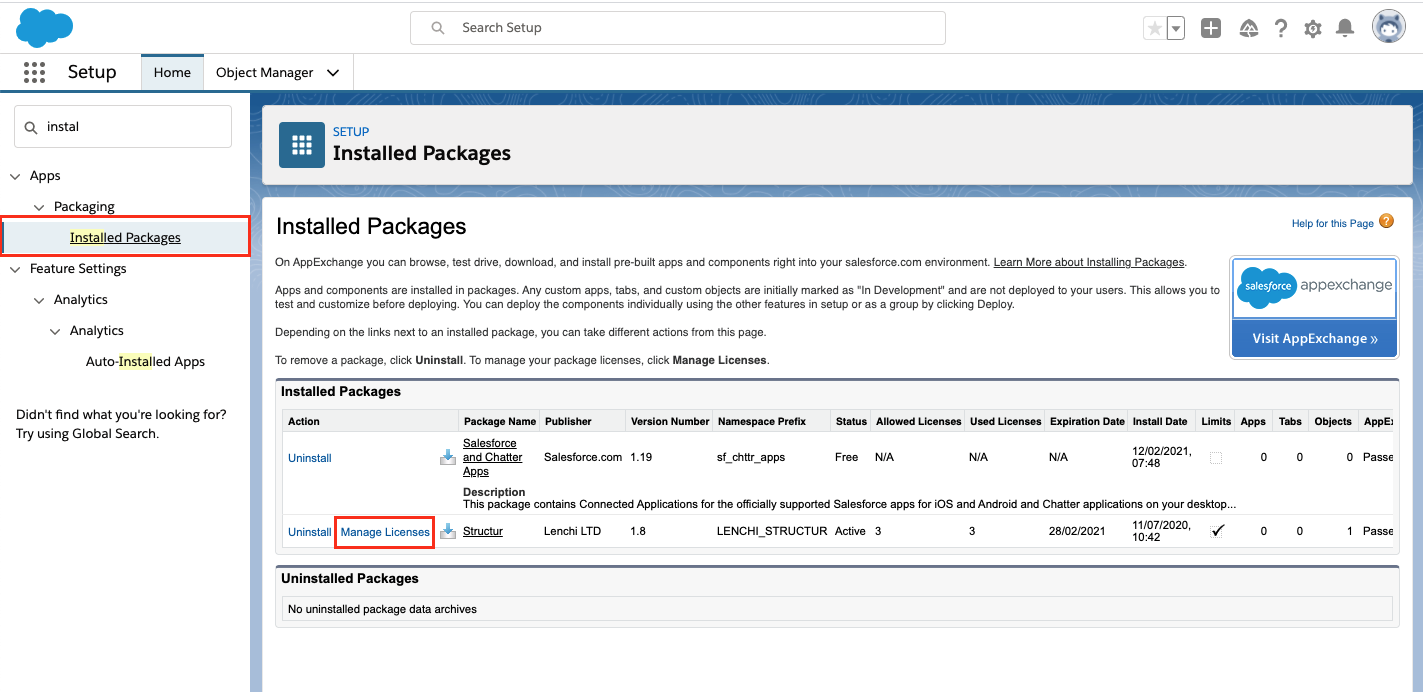 To keep in mind
Licence is needed to see Structur
Every user who needs access to Structur needs a licence. Structur is hidden otherwise.
Only one type of licence
There are no different licences. The same applies for every type of user.